7 Steps to Having an Amazing Weekend in Rockwall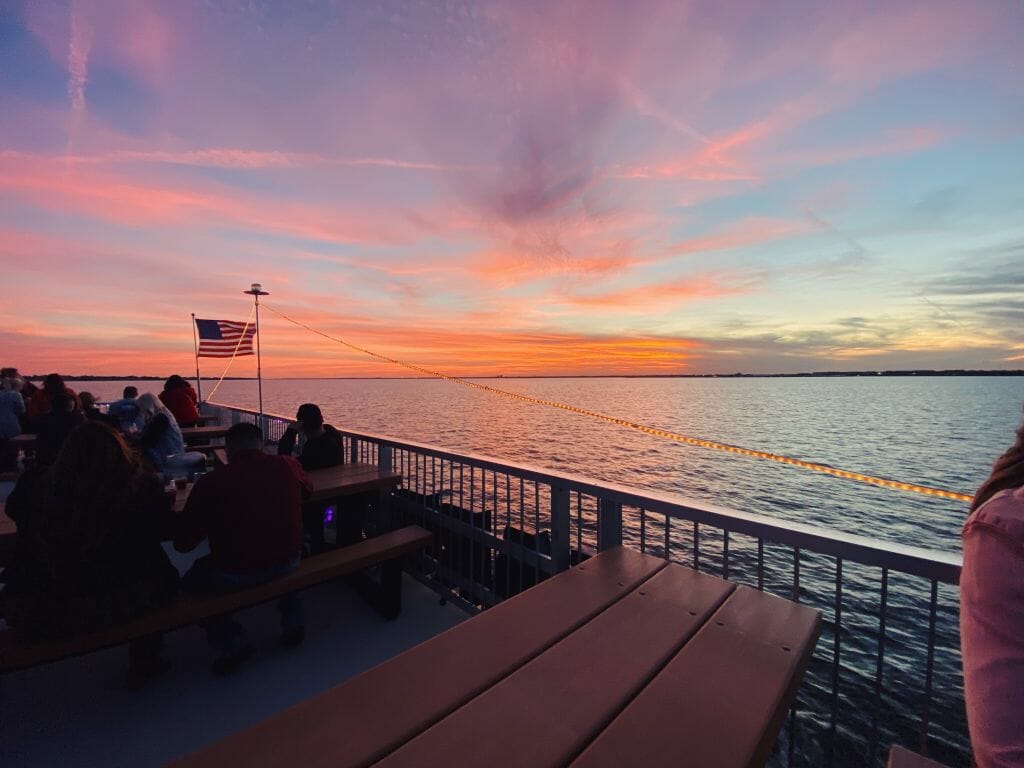 Impressive sunsets over a picturesque lake, the delectable flavors of international cuisine and locally made beer and wine, and quiet moments shared on tranquil trails. When you're looking for your next unforgettable weekend away, find yourself in Rockwall. Set just 30 minutes east of Dallas, this easy-to-reach destination is full of small-town charm and amazing things to see and do. Regardless of how you relax and unwind, you'll discover plenty to enjoy about Rockwall. Discover all the possibilities below.
Travel Tip: Every good getaway starts with a great stay. Check out Rockwall's first-rate hotels here.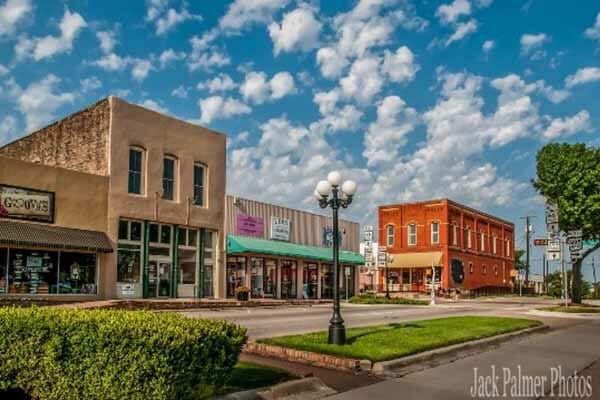 Discover Historic Downtown Rockwall
Restaurants that serve fresh and locally sourced dishes and boutique clothing and jewelry shops stocked with unique finds, all perfectly set within old-fashioned brick storefronts surrounding a historic art-deco courthouse. Welcome to Downtown Rockwall, a laid-back destination that feels like it's a world away from the hustle and bustle of the Dallas – Fort Worth Area. This is the kind of place you'll want to walk around for a bit. Do so and you'll uncover all kinds of treasures. If you're a food lover, the downtown area is full of one-of-a-kind eateries that serve up the delicious flavors of North Texas. Dig into one of the burgers at Wells Cattle Co. and you'll taste beef from grass-fed cows raised on the restaurant owner's ranch.
Want to get the day started right? Savor mouthwatering waffles topped with ingredients like bacon, white cheddar, and house-made granola or classics like migas or French toast at Book Club Café. Each bite is full of a taste of the region, as the restaurant uses products from a multitude of area farms and ranches. You can also come back later for the restaurant's sandwiches and burgers like The Geneva Bomber, a local favorite with grass-fed beef, white and American cheddar, bacon, sauteed onions, and a fried egg. For a dressy night out on the town, visit Zanata. Choose from wood-fired pizzas and entrees like roasted sea bass and a seared ribeye steak as you relish something from the impressive wine list.
Although anytime is a good time to experience Downtown Rockwall, you don't want to miss any of the events held here throughout the year. Celebrate the start of summer with live music at the Cinco de Mayo Celebration in May and shop for locally grown produce and other specialty goods at the Farmers Market (May through September). The downtown area also hosts the San Jacinto Plaza Music Series on Thursday, Friday, and Saturday evenings from May through October.
Whether you're looking for your next great meal or to spend the day shopping, discover Downtown Rockwall.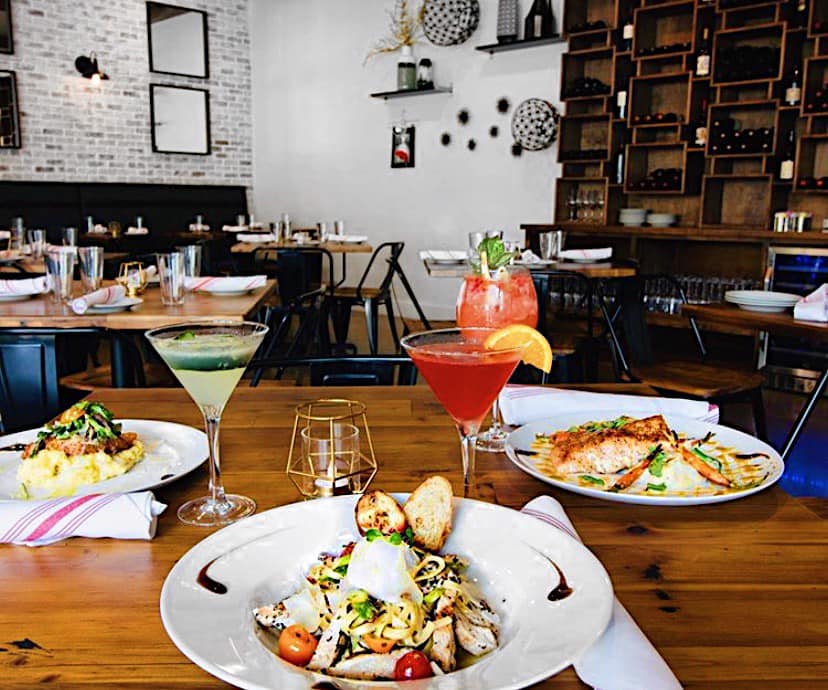 Savor High-End Dining and Shopping with Stunning Lake Views
Watch a breathtaking sunset as you stroll along a lakeside boardwalk, pause for a moment to listen to the tunes of a local band, then sit down for a delicious meal at a fine-dining restaurant. This is the kind of romantic night out you could have at The Harbor Rockwall. Perched on the eastern bank of Lake Ray Hubbard, The Harbor is a foodie and shopper's delight. Indulge in the flavors of Latin America at Gloria's, where you can pair your dish with an award-winning margarita or an enticing signature cocktail. If you're craving Italian, look no further than Campisi's. Take your pick from such delectable dishes as veal parmigiana, homemade lasagna, or one of the specialty pizzas. Follow it up with a slice of tiramisu or a New York-style cheesecake and your tastebuds will thank you.
When you're aren't pampering your palate, there are other ways to treat yourself at The Harbor. Unwind with a massage, facial, and a manicure and pedicure at either Hollywood Nails & Spa or City Salon Suites & Spa. At En Fuego, you can choose from one of the largest selections of cigars in town as you kick back with a complimentary glass of wine and watch the game. To satisfy your sweet tooth, follow the aromas of sugary sweets to Rocky Mountain Chocolate Factory. Indulge in candy apples, all kinds of chocolates, and a host of other yummy confections, and buy a few extra to take home with you. After all, you're on vacation.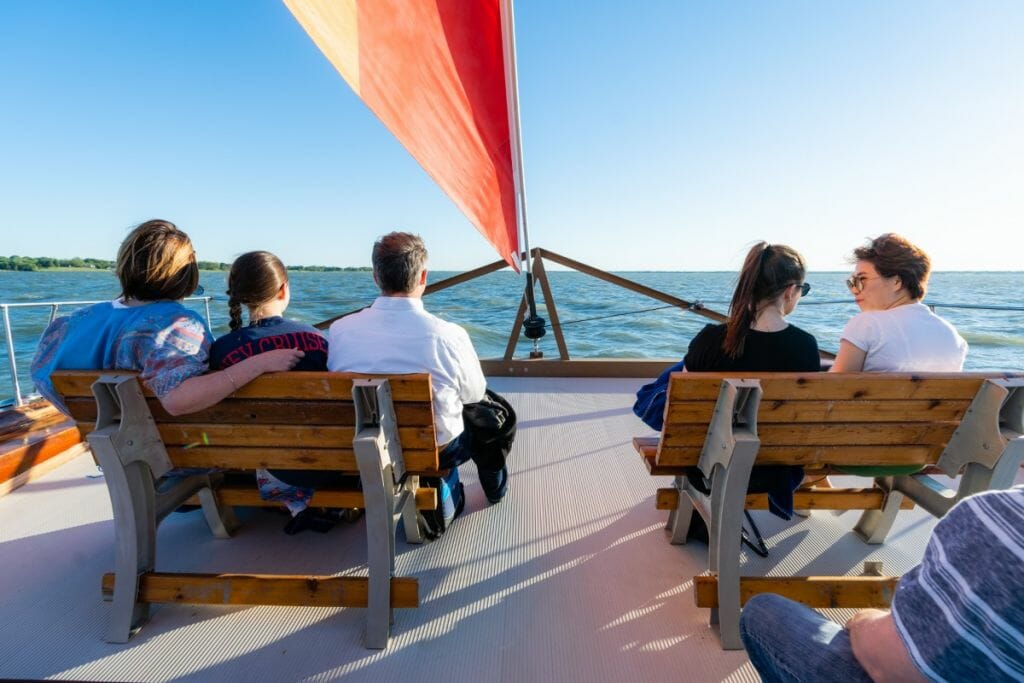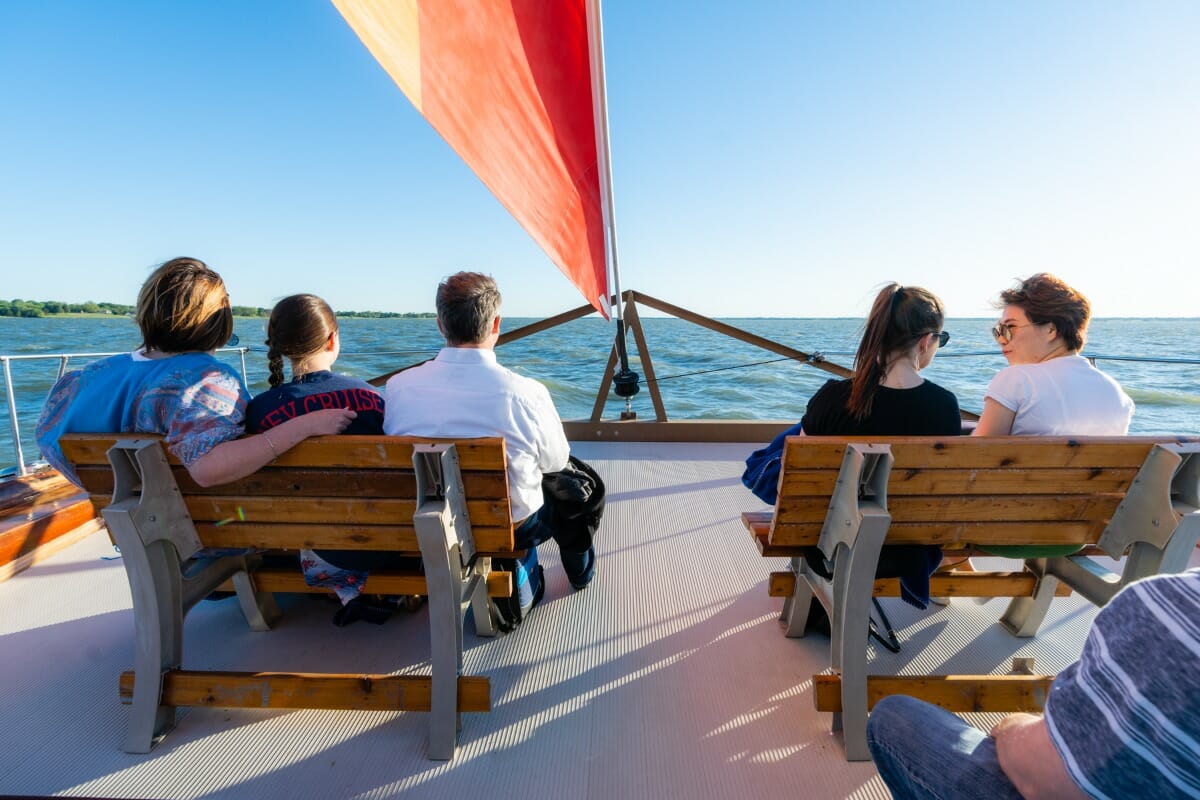 Enjoy a Boat Tour on Lake Ray Hubbard         
No matter the season, nothing beats a day out on the lake. Spanning 22,000 acres, Lake Ray Hubbard is a scenic retreat best experienced on a guided boat tour. Find a cozy spot on the deck of Sail with Scott's 40-foot-long catamaran and set sail on a romantic sunset or moonlight cruise or a family-friendly daytime cruise. For a more festive atmosphere, opt for a moonlight or sunset cruise on one of DFW Boat Ride's two double-decker boats. You can bring your own beverages (including beer and wine) and food onboard, so pack a picnic and enjoy a memorable adventure on the lake.
Do you prefer to be the captain of your own boat? Head to Chandler's Landing Marina, where you can rent a pontoon or double-decker party boat, as well as a jet ski or a kayak. The marina also has a boat launch if you have your own in tow.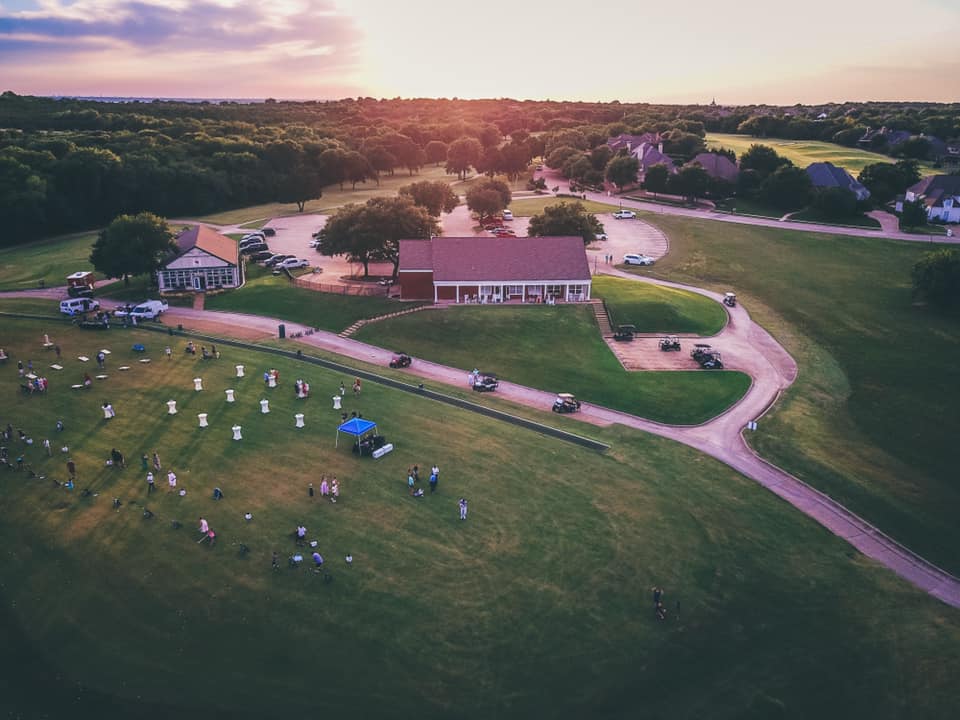 Play Golf, Ride Trails & Get Outdoors 
Line up your tee shot down a lush, rolling fairway lined by magnificent trees. Roll along winding mountain bike trails or watch colorful butterflies fluttering between vibrant flowers. North Texas is known for its scenic beauty and Rockwall is just the place to immerse yourself in nature's embrace. Start at Buffalo Creek Golf Club, one of the Dallas – Fort Worth Areas' top public golf courses. Designed by former professional golfer Tom Weiskopf and Jay Morrish, the course features a challenging layout and an abundance of sand and water hazards for you to watch out for. To play a very different kind of golf, grab your discs and head out to the Harry Myers Disc Golf course. Consistently rated as one of the best in the state, the 18-basket course wanders through open prairies and dense thickets of trees, creating a backdrop and a challenge for pros and amateurs alike.
For some off-road action, ride, hike, or jog the single-track looping pathways of the Squabble Creek Mountain Bike Trail. Consisting of six loops, the trail offers six miles of space to explore, as well as a picnic area where you can rest and recharge before heading out for more adventure. The one-mile trail at the Pettinger Nature Preserve also provides an escape to nature, and the butterfly garden here is one of eight you'll find throughout town. Finally, when the heat of summer sets in, take your family to the Splashpad at The Harbor to cool off.
With all these experiences, it's easy to get outdoors in Rockwall. See all the possibilities here.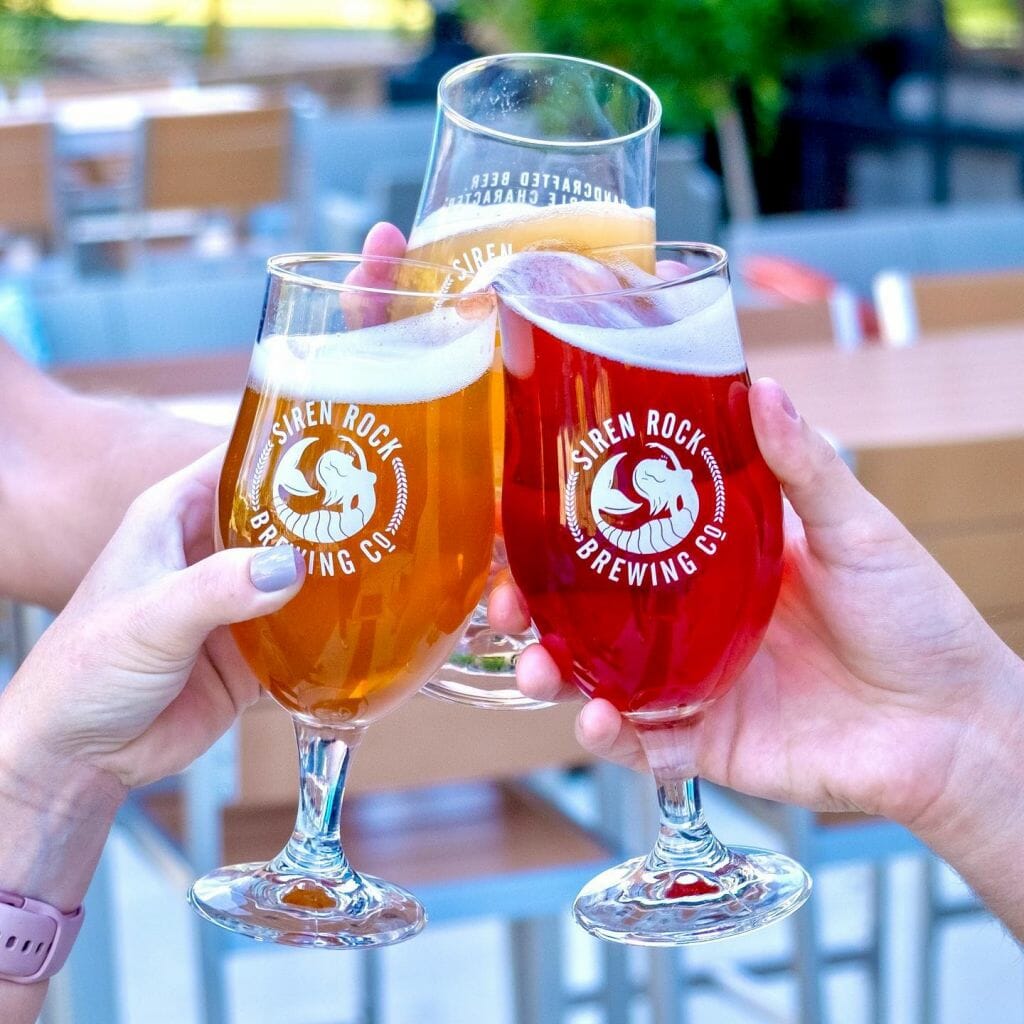 Taste Locally Made Craft Beer
If a beautifully hopped IPA or a dark and flavorful porter top your list of favorite things to drink, you're in for a treat. Rockwall is home to two first-rate breweries that craft their own delicious beers that range across a broad spectrum of styles. Dip into the opulent tasting room (or find a spot on the outdoor patio) at Siren Rock Brewing Company for its lively atmosphere and the chance to sample its seasonal beers and core brews like The Fearless Contender hazy IPA and The Magnetic Muse chocolate milk stout. There are even more innovative beers to try at Hemisphere Brewing Company, including a blueberry IPA and a blonde ale made with toasted coconut.
Although not a brewery, The Brass Tap is still a must-visit for you craft beer fans. The bar has a long list of beers from Texas and beyond on tap, as well as a food menu that includes burgers, sandwiches, tacos, and flatbreads. Each of these spots is ideal for afternoons and evenings hanging out with good brews and even better company, an ideal way to spend part of your weekend in Rockwall.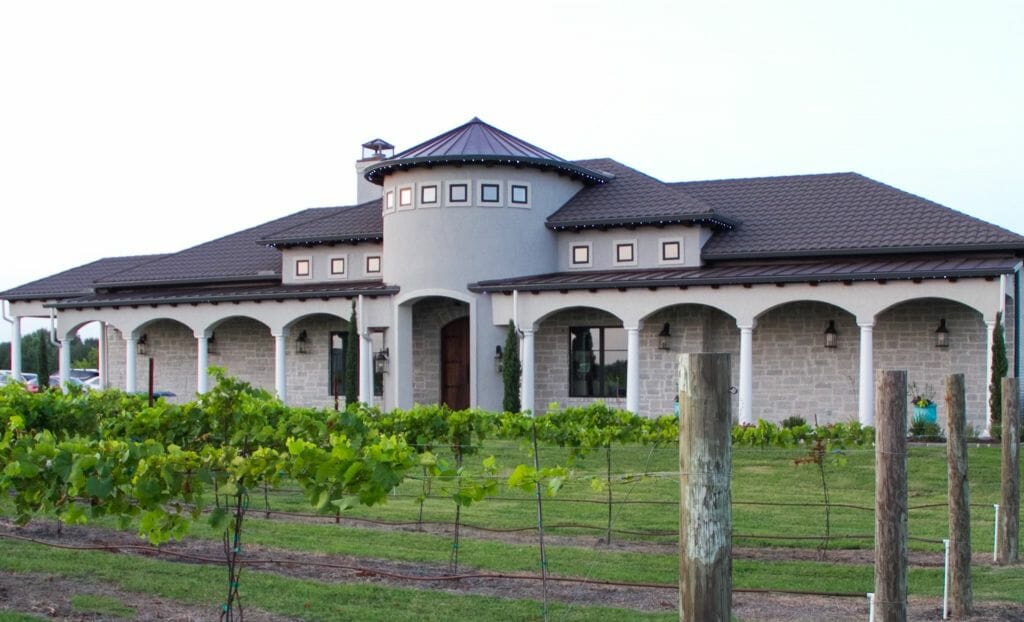 Sample Wines at Authentically Texan Vineyards 
Tip back a glass of cabernet or blanc du bois as you overlook a sun-soaked vineyard. You might think you'd need to travel to the likes of Tuscany or even the Texas Hill Country to drink in this kind of experience, but not so. Visit Rockwall and you can sample delicious reds and whites at three wineries with their own vineyards. Rosini Vineyards crafts its dry and semisweet reds and whites like its cabernet sauvignon and viognier with grapes grown in the Texas High Plains. Relish these as you nosh on a flatbread or a charcuterie board on the covered patio.
Just outside of Rockwall, San Martino Winery & Vineyards offers tastings of seasonal wines that change by the month, with options including an albarino, Montepulciano, and cabernet. You can also book a private tasting at VineCrafters, purveyors of bold wines like a tempranillo and a lomanto. Keep an eye on the winery's events, as it frequently hosts murder mystery dinners and live music.
For you wine lovers out there, Rockwall offers the kind of tasting and vineyard visiting experiences that can make for a spectacular weekend.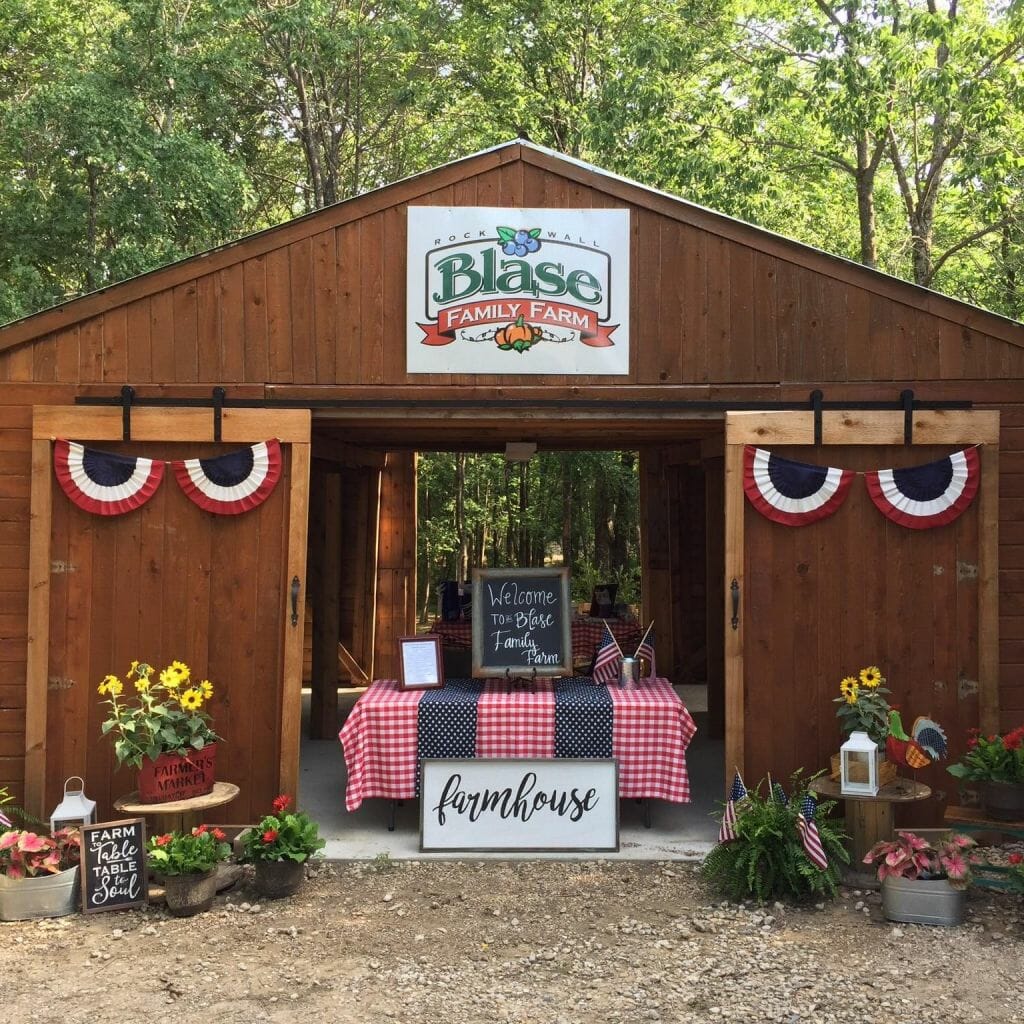 Pick Blueberries & Shop Handmade Lavender Goods
There's nothing better than picking your own fruit. Not only is it a fun and educational experience, especially for your youngsters, but the fruit somehow always tastes better when you taste it at its freshest. This is a summertime tradition at Blase Family Farm, where you can go pick your berries from about 1,600 bushes. While you're here, cool off with a homemade blueberry, strawberry, or lemonade popsicle, stop by the honeybee hive, and shop for soap, plants, and other goodies. In the fall, celebrate the season at the pumpkin patch complete with a hay maze, petting zoo, and more kid-friendly things to see and do.
Planning to visit in May? Find your way to Farmers Lavender Co., where you can browse an array of lavender-based products like coffee, tea, honey, and bath products. The farm is only open in the late spring, but you can still check out their products on their website year-round.
Nestled on the eastern side of the Dallas – Fort Worth Area, Rockwall is a unique destination of its own that's perfect for your next weekend getaway. Plan your visit here.