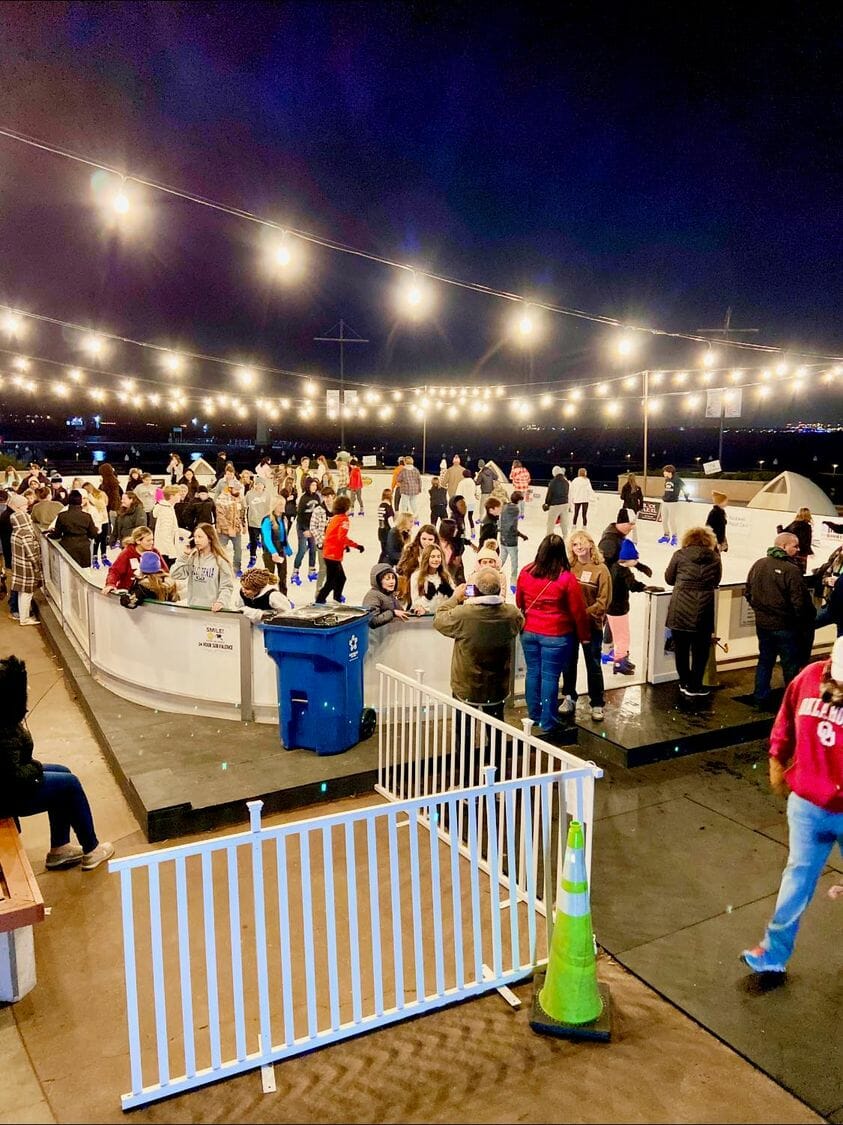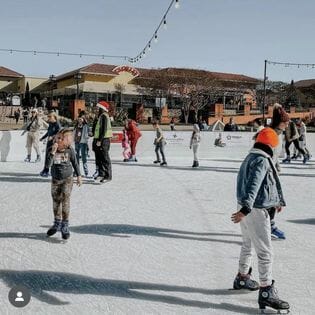 FREQUENTLY ASKED QUESTIONS
Are there Public Restrooms available?
Yes, there are public restrooms within the surrounding restaurants and businesses located at The Harbor. It is up to their descression to let you use them or not.
Do you have skates on-site?
Yes - sizes range from kid to adult
If I don't want to skate, do I have to pay to watch?
No, all visitors are welcome to watch their friends or family members while they are skating. Please adhere to area closure and maintain an appropriate distance.
Is there a limit to how long I can skate?
Each skating reservation is 1 hour.
May I bring my own skates, and if I do is it less money to skate?
You may wear your own skates, but it is the same price with or without your own skates.
May I go on the ice with my shoes on?
No, only ice skates are allowed on the ice surface.
What if it's raining?
Please check the Visit Rockwall Facebook and Instagram pages for the latest updates of closures due to inclement weather.
What sizes do you have available?
We have skates for Children beginning with size 8 through Adult size 13.
What type of clothing should I wear?
The Ice Rink is outdoors, so you should plan accordingly to the current weather conditions. We do recommend always wearing socks and gloves regardless of the weather conditions.
Check our Facebook & Instagram pages for updates!
$15 per person with or without skates
Call to book private skate time today! 214-531-6299
Hours of operation:
Monday to Thursday - 4:00pm to 9:00 pm
Friday - 4:00pm to 10:00pm
Saturday to Sunday - Noon to 10:00pm
Location: The Rockwall Harbor Splash Pad Area - Real Ice Outdoor Ice Rink!
Rink Size: 45'x75′