The Rockwall County Historical Foundation
The Rockwall County Historical Foundation is dedicated to maintaining the history of Rockwall. The museum is a fascinating look at an earlier time. It provides a permanent showcase for artifacts, recording and preserving oral histories, designating historic sites, homes and structures within the county. The Museum, the Manson-LaMoreauz-Hartman House, was built in 1850 by W.B. Bowles, one of Rockwall's founders. The home has been documented as the first permanent structure built in the City of Rockwall. RCHF's Heritage Park is also home to the Bailey House, built in 1909 and the Tenant Cabin, all house artifacts of historic interest and memorabilia of the people through time who lived in Rockwall County. The reconstruction of the famous Rock Wall with "rocks" from a local farm is located between the Main Museum and the Bailey House on the park grounds.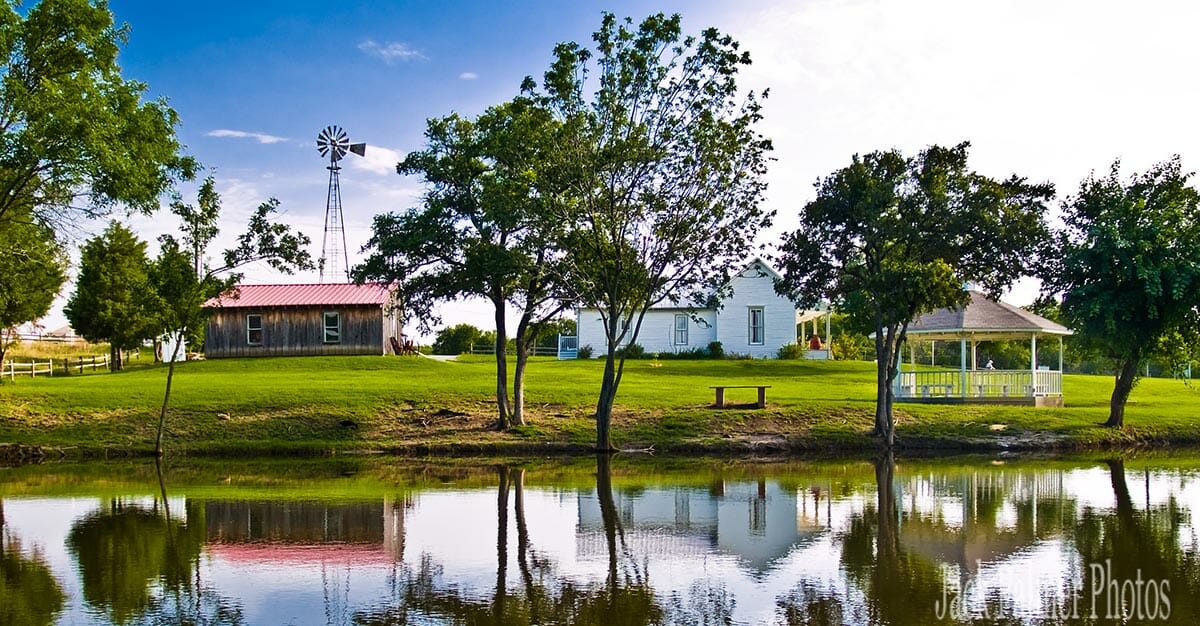 The Reconstructed Rock Wall
In 1852, three Rockwall founders, Terry Utley Wade, William Clay Stevenson and Benjamin F. Boydstun were digging for water and made the first discovery of a mysterious rock wall. The City and County were named for this unique formation. Many studies have been conducted over the years and the origin of the rock wall is still debated.
Eleven outcroppings of the rock wall have been found, all are located underground on private property and not accessible to the public. In 2017, a Reconstructed Rock Wall was unveiled in Heritage Park using some of the largest stones excavated from the W. W. Stodghill farm and donated in memory of his grand-daughter, Sheri Stodghill Fowler Parks