Spend the weekend in Rockwall, TX!
Escape to Rockwall, Texas, this holiday season and enjoy an enchanting weekend by the lake. The annual "Skate the Lake" event promises winter magic on the shores of Lake Ray Hubbard. Glide on the ice, soak in the festive atmosphere, and make cherished memories.
To make your stay even sweeter, many local hotels are offering discounted rates to "Skate the Lake" ticket holders. It's the perfect opportunity to experience Rockwall's charm while enjoying a cozy and comfortable stay.
Explore downtown Rockwall's shops and savor Texan cuisine at charming restaurants. Take leisurely strolls along the lakefront for scenic views. Don't miss this chance to create unforgettable holiday memories in Rockwall, where warm hospitality and festive spirit await. Join us for a magical getaway!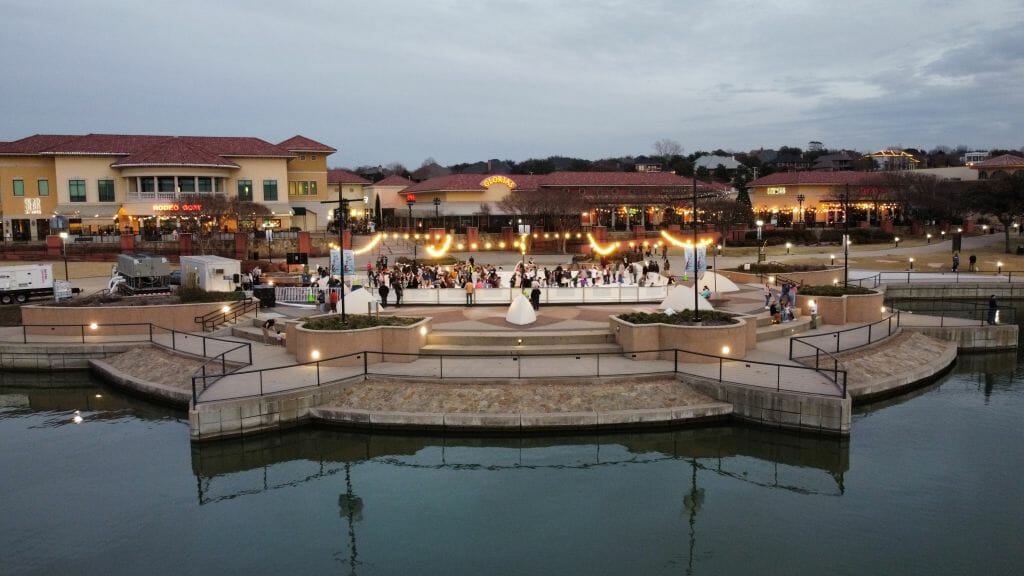 Discover the culinary treasures of Rockwall's Harbor District this holiday season. With its enchanting waterfront setting and a variety of restaurants offering diverse cuisines, it's the perfect destination for a memorable dining experience.
The Harbor District's restaurants provide a picturesque backdrop for your meal, offering stunning lake views and a festive atmosphere. Whether you're in the mood for fresh seafood, Tex-Mex, or classic American dishes, you'll find it here, accompanied by attentive service.
After your meal, take a leisurely lakeside stroll, explore local shops, or simply enjoy the peaceful ambiance. Don't miss the chance to savor the flavors of the season in Rockwall's Harbor District, where warm hospitality and waterfront charm await. Join us for a culinary journey that's sure to create lasting memories!